Rolls Refil
The
Rollers REFILL span> are provided to the most demanding customers. The experience and tradition in the production of tools are combined with the most sophisticated innovations, offering high quality tools and functionality for each application, thanks to research on steels, the accuracy of profiles and to strict controls during the manufacturing process. It is available a large stock of semi-finished and finished rolls.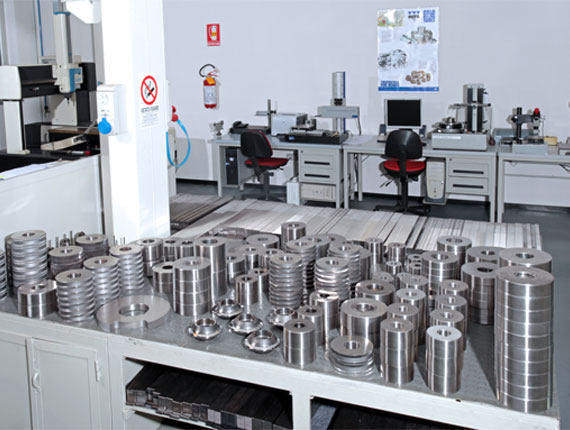 Linea di produzione
rulli

Refil

REFIL rolls are the result of the extensive experience, research and organisation of a leading company in the market. Rolls are designed using self-developed software. C.N.C. machines and a highly skilled staff are employed in the manufacturing process.
REFIL S.r.l. performs own rolling tests internally..
Rolls for machines make:
Pee-Wee - Magnaghi - Ort - Rwt - Escofier - Bad Düben - ecc...