Rolling heads production by Refil
We are a leading company in rolling heads production, always standing for top quality levels, precision, and reliability of our products, which are always developed with a great focus on accurate engineering processes, combined with metal composition analysis, and daily hard work of qualified technicians. The tools used in the rolling heads production process are rotated until the profile of the tool engraves deep on the surface, creating the necessary threads. The pieces to be threaded should be rounded in the initial part, in order to eliminate problems in the process.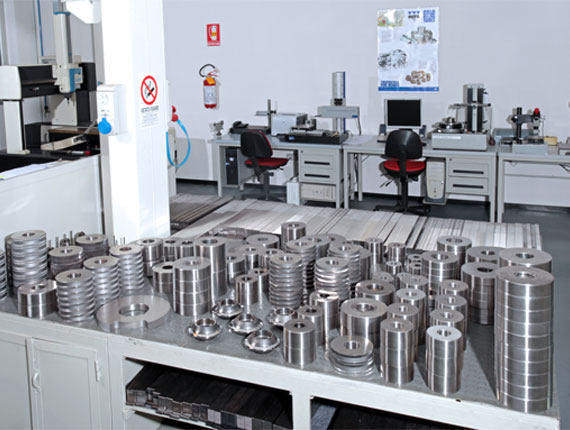 Manufactured
rolling heads

production line

It is advisable to apply the rolling heads at high speed and with slow penetration of the tools in order to avoid smudges in the area to be processed. The main point featuring our company is the proper support we provide to each customer of us, delivering the most accurate roling heads parts, together with a strong post sales service.
REFIL S.r.l. performs own rolling heads tests internally.